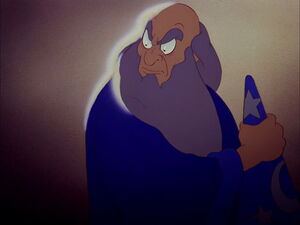 Weird science is a class taught by the wizard
Yen Sid
. The only hero to be amongst the staff of the school, as King
Beast
wished to have someone help the students with formerly magical parents adapt to more modern methods. It teaches how to use technology, since magic is disabled on the island. Yen Sid often quotes Clarke's Law to his class - "Any higher form of technology is indistinguishable from magic."
Ad blocker interference detected!
Wikia is a free-to-use site that makes money from advertising. We have a modified experience for viewers using ad blockers

Wikia is not accessible if you've made further modifications. Remove the custom ad blocker rule(s) and the page will load as expected.