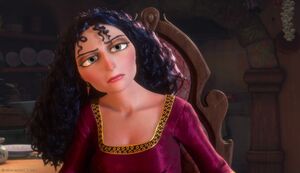 Selfishness 101, also called Selfies is a class taught by Mother Gothel. She is amongst many villains who were revived and imprisoned. She is always 30 minutes late, annoyed the students are there before her. The class would study photos of villains, and their homework would included taking their own photos; Evie passed with flying colors due to the vanity her mother had taught her.
Ad blocker interference detected!
Wikia is a free-to-use site that makes money from advertising. We have a modified experience for viewers using ad blockers

Wikia is not accessible if you've made further modifications. Remove the custom ad blocker rule(s) and the page will load as expected.