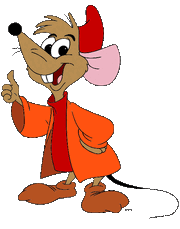 Jaq and Gus are two of the heroes of Auradon and allies to Cinderella.They appears as one of the members of The Council of Sidekicks.
Before Auradon
Jaq and Gus were two of the mice that were friends/sidekicks of Cinderella.  They assisted in the creation of the original outfit that Cinderella was going to wear to the ball before Fairy Godmother changed her dress.
Gallery
Ad blocker interference detected!
Wikia is a free-to-use site that makes money from advertising. We have a modified experience for viewers using ad blockers

Wikia is not accessible if you've made further modifications. Remove the custom ad blocker rule(s) and the page will load as expected.