If Only (Reprise) is a short reprise of the song "If Only" that Mal sings while she is making an anti-love potion for Ben, because she doesn't want him loving her to be a distraction when the villains take over Auradon. As Mal unwillingly continues making the spell, she breaks down crying because she realizes that she has fallen in love with Ben.
Lyrics
A million thoughts in my head
Should I let my heart keep listening?
I know it's time to say goodbye

So hard to let go...
Trivia
Mal cried and got the "tear" for the brownie ingredients.
This is the shortest song of Descendants and it's soundtrack.
Video
Gallery
v - e - d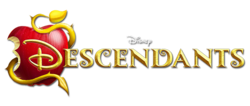 Songs
Ad blocker interference detected!
Wikia is a free-to-use site that makes money from advertising. We have a modified experience for viewers using ad blockers

Wikia is not accessible if you've made further modifications. Remove the custom ad blocker rule(s) and the page will load as expected.