This is a page showing the results of the Monthly Poll.
December 2015
Who's your favorite main character?
Are you excited for Descendants 2?
February 2014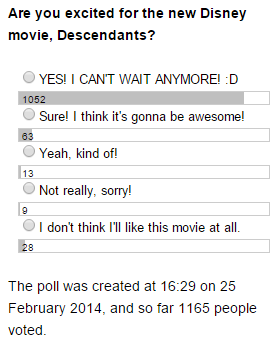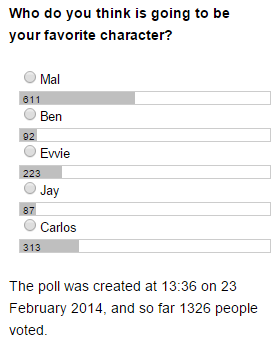 See previous poll results and participate in deciding on the next polls in this forum thread.
Ad blocker interference detected!
Wikia is a free-to-use site that makes money from advertising. We have a modified experience for viewers using ad blockers

Wikia is not accessible if you've made further modifications. Remove the custom ad blocker rule(s) and the page will load as expected.